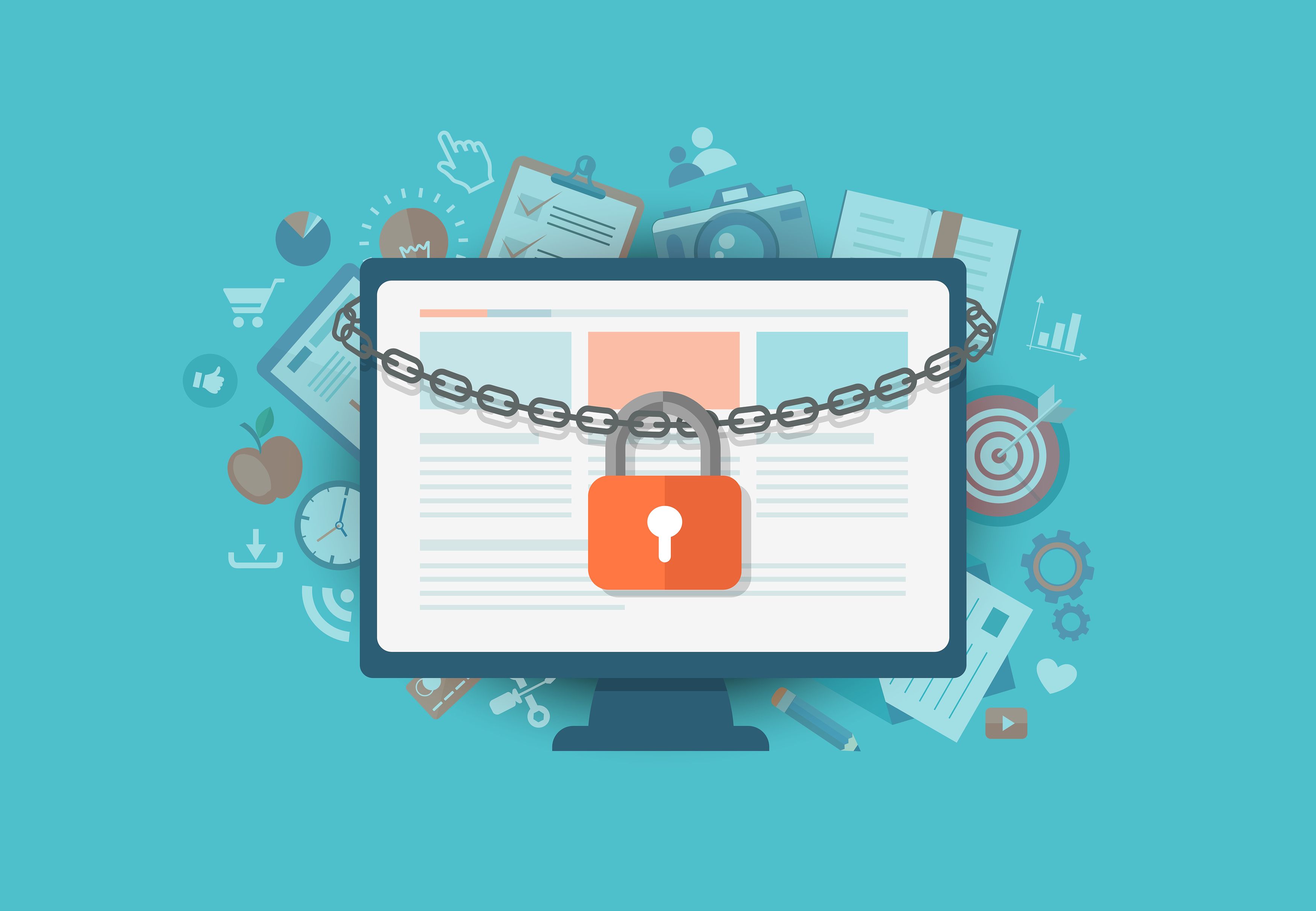 Malicious March Madness
It's time for the malicious emails that came up in March 2017, we will take a look at some of the most recent email scams targeting Australian businesses. Share this list with your colleagues to spread awareness of recent scams which may come across your email inbox.
To verify, report or learn more about a scam contact the ATO Scam Report or ScamWatch.
NAB customers were made aware of 2 different scams during March to look out for, one using SMS phishing and the other using email phishing. NAB updates their internal security page with fraud warnings for their customers as they discover them, we recommend monitoring these warnings if you bank with NAB.
The SMS phishing incident involved an NAB branded SMS stating that the customers card is now locked and to simply follow the included link to update security details. Of course, the link included is a malicious clone of the NAB website designed to confirm banking credentials and "unlock" the card as seen below.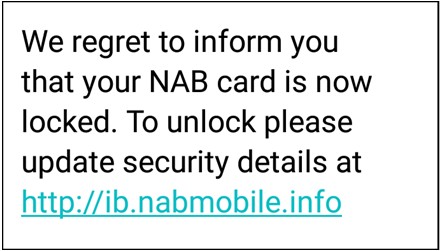 NAB's email phishing warning is very similar to the above text message trick, instead of a locked card the email indicates unusual activity on the customer's account which needs to be confirmed urgently. The included link leads to a fake clone of the NAB website asking for banking and credit card credentials. As is commonly seen, the sending address was spoofed to be shown as alert@nab.com.au but the real sending address was upuxbsafde@rivals.com as can be seen below.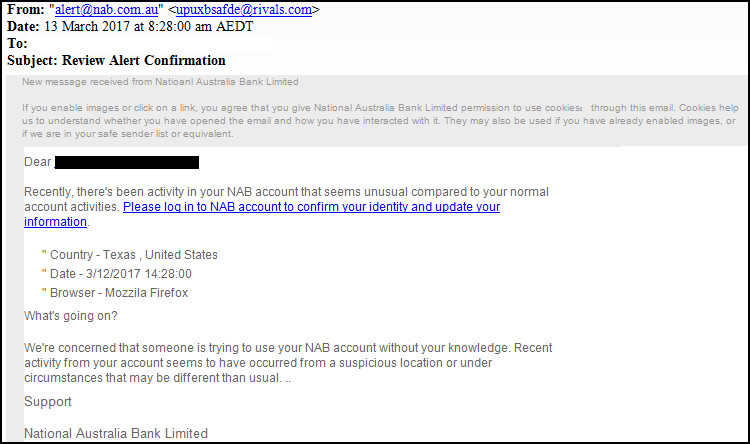 NAB has urged customers to contact their local branch or call 13 22 65 if they received either of the above phishing attempts.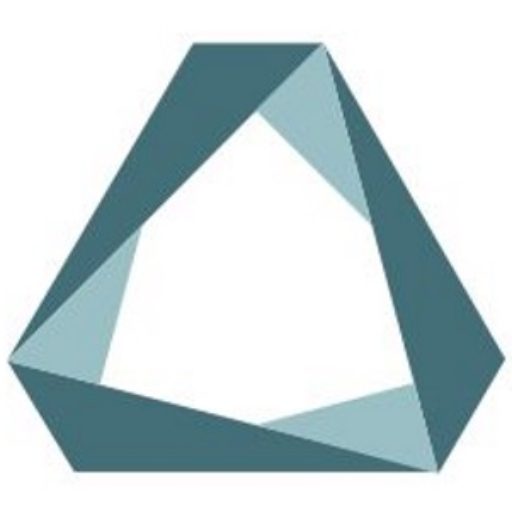 Help protect your business from malicious emails with cyber insurance.
ASIC Renewal Notices
ASIC is a common target due to the information and regularity with which they interact with business owners. This month MailGuard reported an ASIC email which was distributed tens of thousands of times from a new email domain registered in China. The malicious emails which claim to be from the Australian Securities and Investment Commission contain a link to a malware downloader which begins an intrusion usually ending in ransomware and extortion.
We report on ASIC scams each month with no end in site, previous malicious emails can be found here and here. Similar to previous malicious emails, the government branding and ASIC logo head the page to start legitimate.  Recipients are then instructed to follow the link and renew their company information or email a legitimate ASIC email address to cancel their registration.
Instead of the legitimate ASIC domain of @asic.gov.au the email came from ASIC-Transaction.No-reply@@asic-gov-au.co and the employee sending the request "Max Morgan" does not exist either.
"These emails often have a link that provides an invoice with fake payment details or infects your computer with malware if you click the link," the ASIC website says.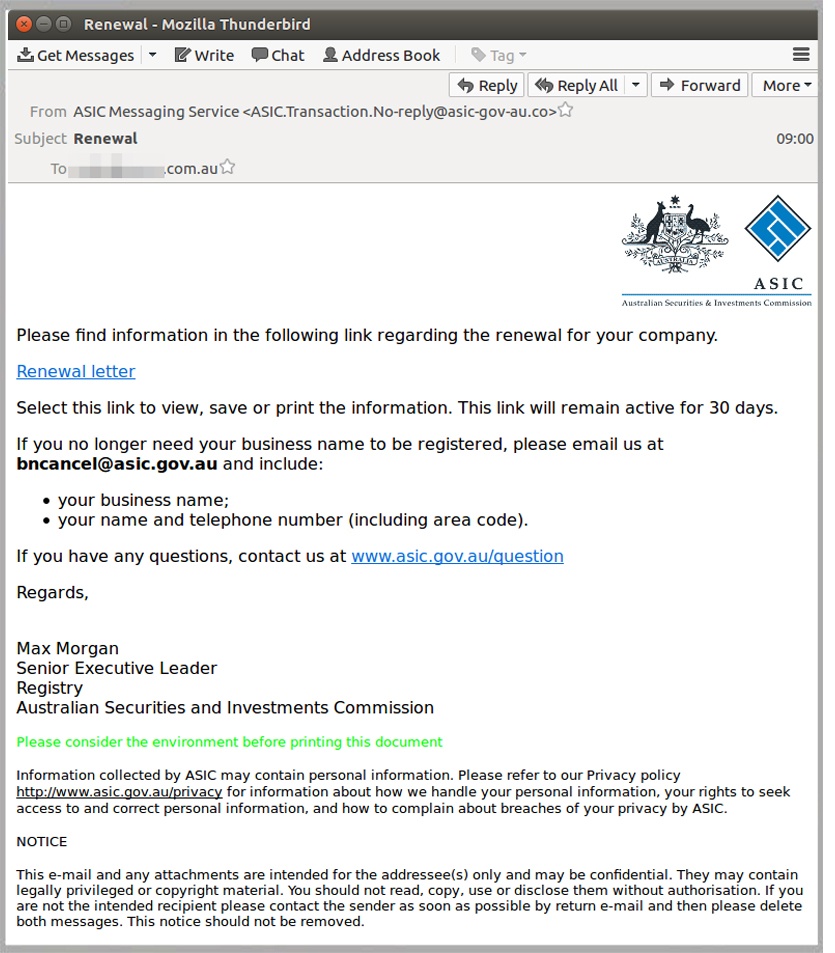 Australian Taxation Office
Another government agency which seems to have a constant stream of malicious impersonators is the Australian Taxation Office. This month has 2 malicious emails from ATO. The first claims that the recipient's 2016 tax return  has revealed "several inconsistencies" which can be fixed by following the link to download a report and visit their nearest ATO in person to clarify the discrepancies.
The malicious link downloads a piece of malware and begins the infection.
The second fake ATO email making the rounds this month is very similar except in this instance the recipient can receive a tax refund they weren't aware of, free money. Simply complete the online form located in the included link and the ATO will return whichever amount was listed in the email.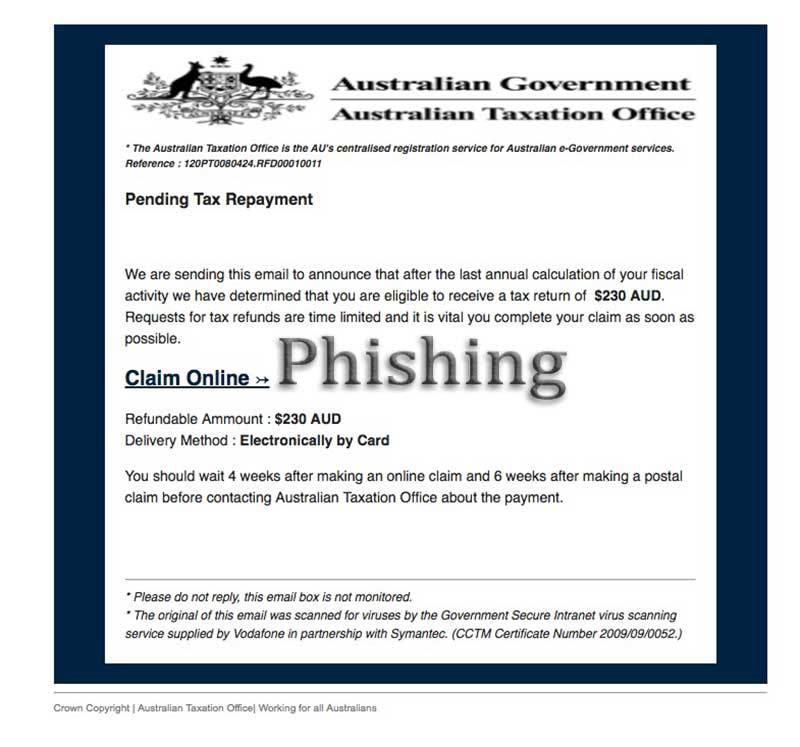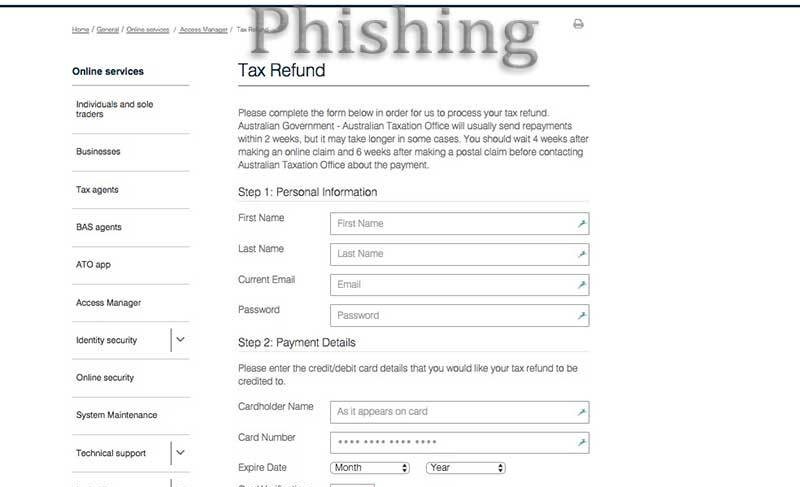 Unlike the first email, this is a little more complex. The enclosed link directs the user to an ATO branded online form designed to gather sensitive information for identity theft and credit card fraud.
The tax office will never send a request for additional funds or discrepancies. If you receive similar emails and would like to verify legitimacy, contact the ATO.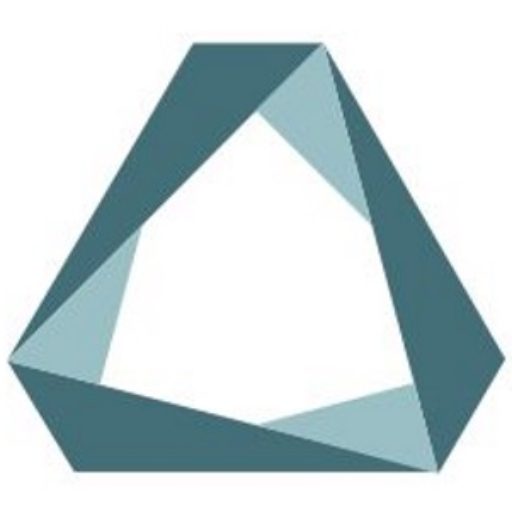 Help protect your business from malicious emails with cyber insurance.
That is our March list of malicious emails to keep a look out for, feel free to comment with any malicious emails we missed. Each month we will be updating and reporting new malicious emails making the rounds for Australian businesses.
Subscribe and follow Cyber Insurance Australia on Linkedin & Facebook for regular updates and information. Thanks to MailGuard & Hoaxslayer, subscribe to the security blog for regular updates here.
To ensure email security for your business, contact DDM Security Systems to learn more about email encryption & protection.
Share this list with your colleagues to help spread the word before one of these nefarious emails ends up at your business.