About Us
At Cyber Insurance Australia our mission is to help create a more educated and protected online business community by offering a range of business insurance products from the leading Australian and international insurers.
Our staff have a keen interest in online trade, network security, automation, cloud computing, data privacy and more which we believe gives us the ability to understand your business like no other broker.
We believe technology is the largest driving force behind global business today and as technology continues to get easier and more convenient it also causes major vulnerabilities.
Strong relationships for the strongest protection
Cyber Insurance Australia are proud members of the following associations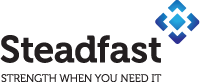 Steadfast Group.
Steadfast is an insurance broker network with buying power in excess of $3 billion in annual insurance premiums. This means we have access to improved insurance policy wordings and increased leverage with the world's largest insurance providers.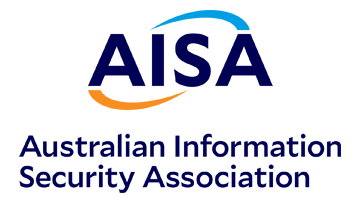 Australia Information Security Association (AISA)
AISA has become the recognised authority on information security in Australia with a membership of over 3000 individuals across the country. AISA caters to all domains of the information security industry with a particular focus on sharing expertise from the field at meetings, focus groups and networking opportunities around Australia.


National Insurance Brokers Association (NIBA)
NIBA is the peak body of the insurance broking profession in Australia and represents around 360 member firms and more than 2000 individual Qualified Practising Insurance Brokers (QPIBs) throughout Australia. In total NIBA represents an estimated 90% of all insurance brokers in Australia.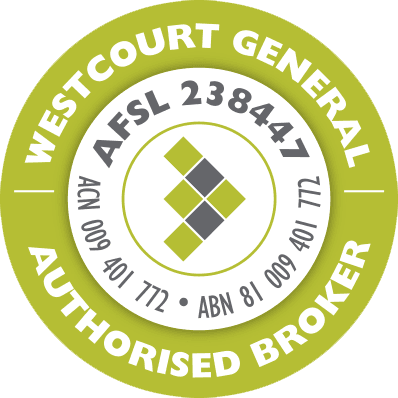 Westcourt General Insurance Brokers (WGIB)
Insurance brokers partner with Westcourt General to obtain the resources and support of one of the premier licensees in the market. Today, WGIB brings together a dedicated support team that works hard to provide our authorised brokers with the best network and buying power for their clients.
Chubb Insurance


Chubb Insurance.
Chubb is the world's largest publicly traded property and casualty insurer. With operations in 54 countries, they provide a wide range of insurance solutions to a diverse group of clients – from commercial and personal property and casualty insurance, to reinsurance, life insurance as well as personal accident and supplemental health insurance.
Chubb is a major insurer of many of the country's largest companies. With five branches and over 500 staff in Australia, they have a wealth of local expertise backed by their global reach and breadth of resources to serve your every need.
Chubb, via acquisitions by its predecessor companies, has been present in Australia for over 50 years
DUAL Australia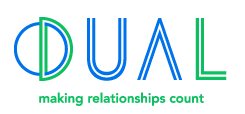 DUAL Australia.
DUAL Australia is a specialty lines underwriting agency focused on providing innovative insurance solutions to the mid market. DUAL underwrite exclusively on behalf of certain Underwriters at Lloyd's, who enjoy an S&P rating of A+ (Strong). Lloyd's of London is an APRA regulated insurer and since the late seventeenth century, the name Lloyd's has been synonymous with insurance.
DUAL have 4 offices across Australia in Sydney, Melbourne, Perth and Brisbane, and employ more than 80 people.
AIG


AIG.
AIG are the world's leading insurance organisation, with more than 90 million customers around the globe. They are leaders globally in property casualty insurance, life insurance, retirement products, mortgage insurance, and other financial services.
Operating in Australia since 1957, AIG combine international experience with local expertise. Their worldwide perspective offers the benefits of global experience and anticipation of emerging risks while their local presence provides you with access to professionals who understand your unique market needs.
AIG have offices, technical expertise and underwriting authority in Melbourne, Sydney, Perth and Brisbane.
Emergence


Emergence.
Emergence is an innovative provider of insurance products and related services for new and emerging risks. Their business is built on identifying these emerging risks and working together with customers, subject matter experts and reinsurers to create tailored products and put them within the reach of small and medium business and individual customers alike.
Brooklyn Underwriting Pty Ltd


Brooklyn Underwriting Pty Ltd.
Located in Sydney Australia, Brooklyn Underwriting Pty Ltd (Brooklyn) is a specialist underwriting agency that has been operating in the Australian wholesale insurance market for over two decades. Brooklyn currently has a dedicated staff of 24 and is part of the global re/insurer XL Catlin.
Brooklyn's insurance products are customised market specific solutions that are supported by a specialist underwriting team with recognised experience in SME Financial Lines, General Liability and Property.
In 2012, 2013, 2014 and again in 2015 Brooklyn was named Underwriting Agency of the Year in the Australian & New Zealand Institute of Insurance & Finance Industry Awards.
Industry experts
What the industry is saying
Take a look at what some of the industry experts have to say about cyber security, insurance and it's effect on business.
"I'm afraid we no longer live in a world where you can prevent breaches taking place, instead it is about how you manage them and what measures you have in place to protect your business and importantly, your customers. As recent events have shown, hard-earned reputations can be lost in a flash if you do not have the correct plans in place."
The scale and reach of malicious cyber activity affecting Australian public and private sector organisations and individuals is unprecedented. The rate of compromise is increasing and the methods used by malicious actors are rapidly evolving.
Subscribe to our monthly newsletter!