Public awareness continues to slowly increase with reports of major data breaches and cyber attacks. As a result, a large number of Australian business owners are looking at cyber insurance to mitigate the high costs involved with a data breach or cyber crime.
The number one question we are asked when discussing cyber insurance is how much does cyber insurance cost? followed by, what does cyber insurance cover?. Often times the cost of the policy is a greater factor on whether to purchase a policy than the policy coverage itself.
Many business owners are hesitant to add another insurance cost to their existing expenses, especially if they have not had any direct impacts from a cyber attack.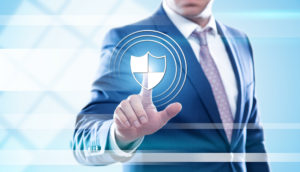 A few important variables which can influence your cyber liability insurance cost:
The Limit of Liability – The higher the policy limit required, the higher your policy cost will be.
Security measures in place – A major factor is the security systems and procedures in place. A business with regular backups, employee security training and encryption requirements will have a better overall risk exposure than a business which doesn't.
Staff numbers –  Staff size is a good way to get a broad idea of the amount of information and access points a company may have. Internal threats from employees are one of the largest causes of cyber crime.
Unique risks for your business –Depending on the nature of your business, you may face a higher level of risk than another business. For example, a medical clinic which holds sensitive information or a business with valuable third-party intellectual property may attract a higher premium.
Optional extras – Some insurers offer additional cover for phishing and cyber theft which come with an additional premium. These risks, although in a digital form are normally excluded.
How much could a cyber attack cost my business?
According to the Australian government, the average cost for a cyber attack is $276,323 and 50% of that cost is spent on detection and recovery.
The average time to resolve an attack is 23 days which is increased to 51 days if the attack was a malicious insider, employee or contractor.
A massive 40% of the impact on a business is due to business interruption with data loss coming in at 29%.
Could your business survive the costs and interruptions lasting 23 days or more?
More info about cyber liability insurance
Contact us today!