Cyber crime & security tips from experts you can apply to your business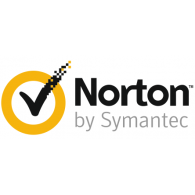 As cyber crime becomes more pervasive in business life the importance for employee education and security procedures is paramount. Norton has compiled a list of basic information on how you can prevent online fraud.
1. Keep your computer current with the latest patches and updates
Applying patches and other software fixes as soon as they become available is one of the best ways to keep criminals away from your sensitive information. Software manufacturers regularly update versions to include newly found software vulnerabilities that attackers could otherwise exploit.
While staying up to date will not stop all attacks, it can make the process more difficult and potentially discourage attackers from accessing to your system.
Most recent versions of popular software can be configured to download and automatically update, giving you a great start toward keeping your business secure online.
2. Make sure your computer is configured securely
Ensuring your online applications such as web browser, antivirus and anti spyware, online storage and email software are configured correctly is one of the most important areas to focus on.
Choosing the right level of security and privacy for a business depends on many variables and is best reviewed by your IT department or an independent security analyst.

Insure your business against cyber crime.

3. Choose strong passwords and keep them safe
We use passwords frequently for everything from online banking, social media and shopping to logging into our favorite airline Web site.  As a result, choosing a strong password that cannot easily be guessed has never been more important to prevent becoming another victim of cyber crime.
Typically a strong password will have 8 or more characters and use a combination of letters, numbers and symbols (e.g. #3%9&@6). Avoid using any passwords which use your login name, are based on personal information such as name or date of birth and avoid words in the dictionary.  Keep your passwords in a safe place and make sure not to use the same password for multiple online services.
Resetting passwords regularly or at least every 90 days can also limit the damage caused by an attacker who has already gained access to your account.
4. Protect your computer with security software
Security software necessities include firewall and antivirus programs. A firewall is usually your computer's first line of defense-it controls who and what can communicate with your computer online and isolates bad traffic such as attacks from ever reaching your system.
The next line of defense is more often than not, antivirus software. Most antivirus software is designed to monitor all online activities such as email messages and web browsing and protects an individual from viruses, worms, Trojan horse and other types of malicious attacks. Spyware and unwanted programs such as adware are usually picked up from a good antivirus package like Norton Antivirus, McAfee Antivirus 2017, Kaspersky 2017, Avast Pro Antivirus and Bitdefender total security.

Insure your business against cyber crime.

5. Protect your personal information
It is always prudent to exercise caution when sharing personal information online such as your name, address, contact number and email address. As more online services require your information for subscriptions, newsletters and shipping your purchases it is nearly impossible to transact online without divulging personal details.
Keep an eye out for suspicious or fraudulent email messages – Suspicious messages with misspellings, poor grammar, odd phrasings and website addresses with strange extensions
Don't respond to email messages that request personal information – Legitimate companies will not use email messages to ask for your information. When in doubt, contact the company
Avoid fraudulent websites which are used to gather personal information – Fraudsters often forge malicious links to make them look convincing
Pay attention to privacy policies on websites and in software – It is important to understand how an organization might collect and use your personal information before you share it with them
Guard your email address – be careful when posting your email address online in newsgroups, blogs or online communities
6. Online offers that look too good to be true usually are
"Free" software and guides such as screen savers, investment tricks, emoticon packs, contests and instant millionaire guarantees are some of the alluring attention grabbing techniques these companies use. The software or guide usually comes packaged with hidden advertising or monitoring software that tracks your behavior and habits ultimately being given to another group without your knowledge.
Ultimately,  the old saying "if it seems too good to be true, it usually is" is again accurate.
7. Review bank and credit card statements regularly
Identity theft and online scams can be greatly reduced if caught promptly after your data is stolen or when the first use of your details is attempted.
Reviewing your monthly statements and online banking transaction history regularly is one of the easiest ways to stay on top of and report any incidents to your bank and credit card providers. Many financial institutions use fraud prevention services to identify unusual purchases and prevent the transaction in real time before any funds are charged, these systems are not perfect though and some transactions are still approved.
If your bank catches the transaction they might call you to confirm the unusual order, don't ignore these calls as they are a good sign something or someone is attempting to access your details which are now compromised.