Cyber security swiftly becoming national priority
The Australian federal government has successfully appointed Craig Davies as CEO for the new not-for-profit company Australian Cyber Security Growth Network Ltd in December 2016.
For the past 3 years Craig was previously the head of security for Australian enterprise software giant Atlassian. Mr Davies has over 25 years experience in the industry and has been a long time advisor for start-ups on security.

Insure your business against cyber crime.
Greg hunt, minister for innovation has stated "[The centre] will bring together industry, researchers and governments to create a national enterprise that will provide the foundation for the development of next generation products and services needed to live and work securely in our increasingly connected world,"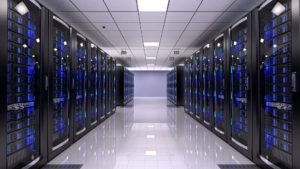 The new centre which was announced earlier this year as part of the national innovation and science agenda will cost $32 million and be positioned next to Data 61's national cyber security centre in the Docklands.
Mr davies will be joined by Data61's Adrian Turner and Doug Elix as the centre's joint chairs.
Operations for the centre are expected to begin in early 2017 and with Australia's cyber exposure calculated at a whopping $20 billion, the time has never been better for the private sector to begin cyber security research and development.
Source: http://bit.ly/2h0goif – itnews.com.au