In a joint study with Cambridge University, the Lloyd's insurance giant has ranked Sydney 12th out of 301 global cities in terms cyber attack exposure with $4.86 billion ($6.36 billion) of GDP at risk for 2015 – 2025.
In its City Risk Index 2015-2025, Lloyd's also ranked other Australian cities in the study, Melbourne's economic risk was measured at $US3.87 billion ($5.06 billion), followed by Canberra at $US2.8 billion ($3.66 billion).
Brisbane's risk was $US2.05 billion ($2.68 billion), Perth's $US1.83 billion ($2.39 billion) and Adelaide's $US1.01 billion ($1.32 billion).
Globally, Lloyd's warns that $294 billion is at risk as attempted and successful cyber attacks become more prevalent.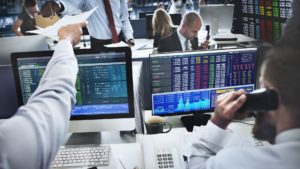 "We are living in a world where people carry a globally connected supercomputer in their pocket and almost every important work document is stored in the cloud, on servers or online. The result is an explosion in the potential for cyber risk." Lloyd's Global CEO Inga Beale stated during a recent visit to Sydney.
"The latest series of high-profile data breaches is just the beginning," she said. "With the emergence of the Internet of Things, the potential for cyber risk is enormous."
Lloyd's has seen the amount of Cyber Insurance coverage increase 168-fold in the past two decades in Australia with more businesses seeking to protect themselves.
In the US 25% of businesses now have cyber insurance. Europe should catch up after the EU introduces its General Data Protection Regulation in 2018.
The regulation, with implications for Australian business holding European customer data, requires disclosure of breaches to national data protection authorities and potentially affected individuals.
Source: http://bit.ly/2h6aOhE

Insure your business against cyber crime.